WA Free Beacon
1. Kyle was the deadliest sniper in U.S. military history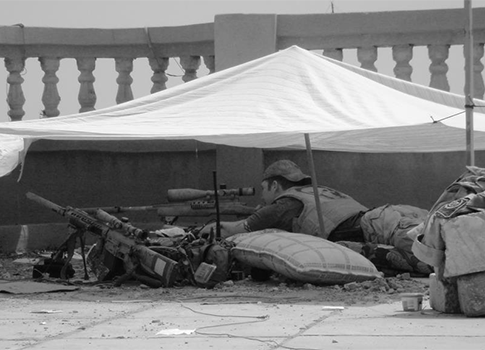 Kyle enlisted in the Navy in 1999. He served four tours in Iraq. He was such a skilled sniper insurgents nicknamed him "Devil of Ramadi" and placed a $20,000 bounty on his head.
2. He had the most kills in U.S. history
3. He received 7 medals for bravery
4. Kyle's regret: 'The people I couldn't save'
5. Wrote the best-selling book, "American Sniper: The Autobiography of the Most Lethal Sniper in U.S. Military History"
6. Kyle devoted time helping veterans
Kyle / Flickr
Kyle created the nonprofit FITCO Cares Foundation and Craft International. FITCO Cares was launched in 2011 to offer veterans access to in-home exercise equipment and counseling. Craft International is a training company that provides the military, civilians, and law enforcement with combat and weapons training.