High-school freshman Saige Hatch was sick of seeing her peers revealing too much skin when she came to school each day.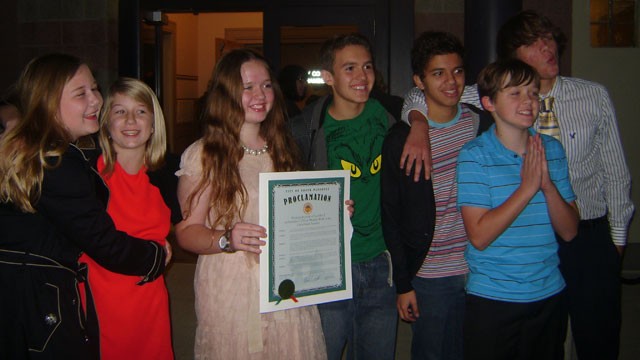 The 15-year-old saw midriff-grazing tops, exposed cleavage, short shorts.
"From elementary to middle school, and then to high school, I noticed immodesty," she told ABCNews.com. "I really wanted to start a club to bring awareness to it and bring remembrance to what modesty is."
Inspired by her brother's No Cussing Club, Hatch started the Modesty Club at South Pasadena High School in South Pasadena, Calif., in September to bring attention to her cause.
"A shift is coming, sneaking through the literal fabric of our culture," read a statement on the club's website. "Our bright heroic women are being made the fool. A fool to think that to be loved they must be naked. To be noticed they must be sexualized. To be admired they must be objectified."
While South Pasadena High School has a dress code that requires students to cover the "range of skin from armpit to 'The Bottom Line,'" defined as "a hand's width below the bottom of the buttocks," Hatch is crusading for a more traditional definition.
She said she views immodest dress as showing cleavage, showing one's midriff or one's shoulders. Immodesty also includes shorts, dresses, pants and skirts that are too short or tight, she said.