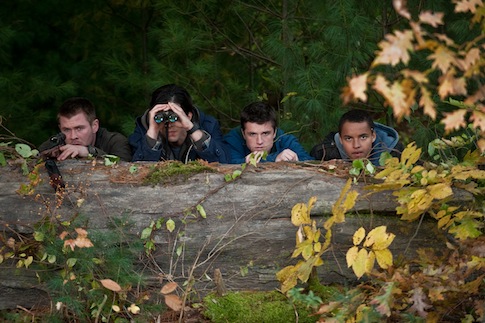 REVIEW: How Hollywood butchered a cult classic to appease China
The new Red Dawn remake is a fine example of a number of dispiriting trends in the filmmaking industry. The picture was based on a brand name instead of a heartfelt original tale. The studios mutilated it in order to placate Chinese Communists. And it was served up to audiences that studios assume will eat whatever they are served.
Ever-increasing budgets and declining domestic audiences have forced studios to look for box office success abroad. "Aimed at Bangkok and Bangalore as much as at Bangor," David Denby recently wrote in the New Republic, "our big movies have been defoliated of character, wit, psychology, local color." He's right.
But it is not only the adult dramas championed by Denby that have been sapped of their vitality; action films, too, have seen plot and character sacrificed for commerce.
Just compare the original Red Dawn with its remake.