The left is claiming that Romney rallies are not all that big. It's all photoshop.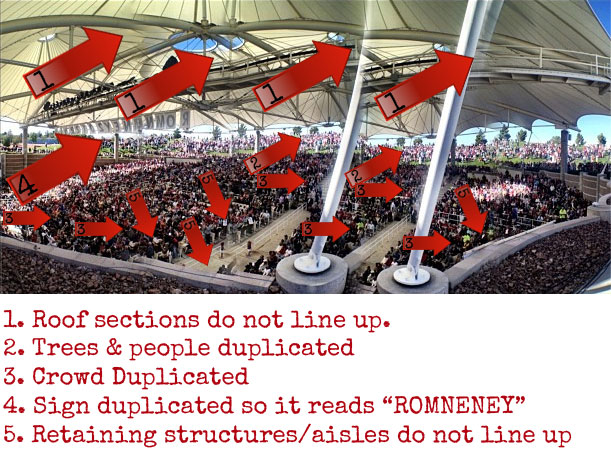 Some simp named Samuel Warde is busy toiling away in his parent's bonus room, the day before an election, an election that will prove "crowd size", putting a photo under his jeweler's loop and examining "structure alignments."
He's blown the lid off the entire election! Romney's crowd sizes are fake!!
Uh, wouldn't tomorrow decide crowd size?
Hey Sam! Perhaps after Romney wins you can start a site called Loose Hope and Change. You can dissect all the minutia and prove that Romney's win was an "inside job."
The Hot Pocket and Slim Jim industry should get down on their hands and knees and thank the Samuel Wardes of the world for keeping them in the black.