Frosteetoes sent me an e-mail saying the Ambassador was raped before he was killed.
I said, "no way."
Apparently, way.
http://www.tayyar.org/Tayyar/News/PoliticalNews/ar-LB/usa-killed-lybia-zek-970.htm
Below is the rough (Google) translation.
Sources AFP that "the U.S. ambassador to Libya was raped sexually before killing by gunmen who stormed the embassy building in Benghazi last night to protest against the film is offensive to the Prophet Muhammad (pbuh)," The sources said that "Ambassador was killed and representation of his body in a manner similar to what happened with Gaddafi, such as murder. "
Below -

Warning
Graphic Pictures
.
.
.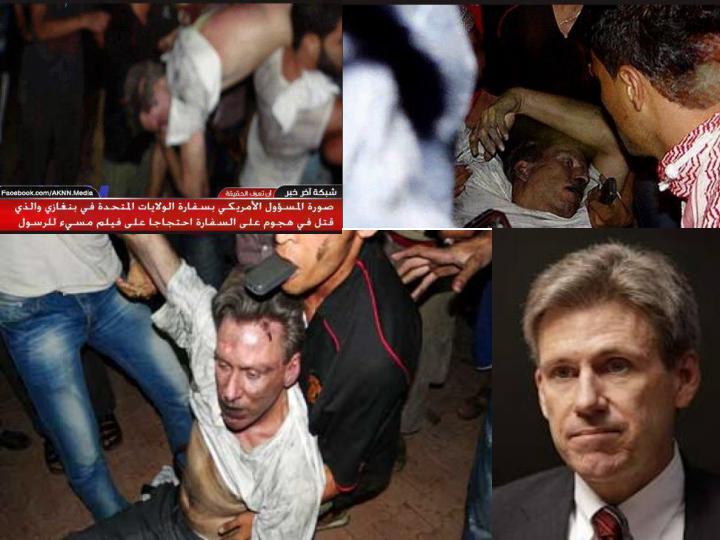 .