I hate to be a broken record, and no one can claim that I don't love dogs, but when you keep powerful animals with the ability to end your life you do it at your own peril.
I know, I know, "my dog is a sweetheart, it wouldn't hurt a fly."  Dogs get mental illness, as well as physical illnesses,  that can change their personality on a dime. "If" that happens, can you survive an attack?
Atlanta News, Weather, Traffic, and Sports | FOX 5
I'm not saying people should give up their beloved pets at this point, I wouldn't. But I will never again get a pitbull, or any other dog that I could not beat in a fist fight. Anyone who thinks they can "talk to the animals," I have news for ya, you can't.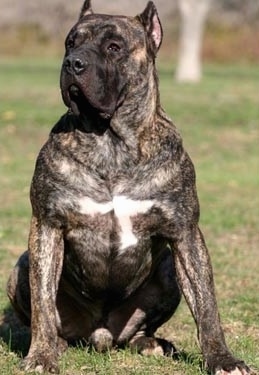 Presa
Pitbull
Boxer
"[The dogs] never showed any type of aggression, even if one got loose," neighbor Monica Cofer told Fox 5 TV in Atlanta.