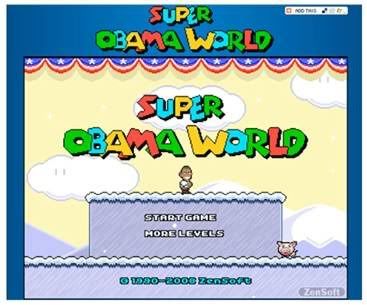 This new staffer is no doubt charged with finding ways to jam Obama administration propaganda into the nooks and crannies of as many games possible under the guise of "education":
If you're training for a new job someday soon with a video game controller in your hands, thank Constance Steinkuehler.

This summer, when your kids' favorite science museum boasts a new augmented-reality environmental simulation? Same deal.

If in the next few years a video game teaches you anything — how to conserve energy, eat a balanced diet or solve quadratic equations — consider the invisible hand of one of the most unconventional White House hires in recent memory.

Steinkuehler studies video games. Since last September, she has been a senior policy analyst at the White House Office of Science and Technology Policy, where she's shaping the Obama administration's policies around games that improve health, education, civic engagement and the environment, among other areas.